All-Over-Print Hoodies, Sweatshirts & More
Create all-over-print hoodies, sweatshirts and other fashionable premium items that your customers will love. Exhibit the creativity and uniqueness of your brand with custom prints and designs.
Custom All-Over-Print Products to Sell On Your Store
Customize your products to your customer's needs. Let your customer take control of their fashion choices with a range of different style hoodies. We stock zipper fleece hoodies and all-over-print hoodies. 
All our hoodies are unisex and the perfect canvases for showing your designs without distraction. Whether you choose an all-over print or custom hoodie with zips or without, we'll ensure your design gets printed how you intended it to be seen.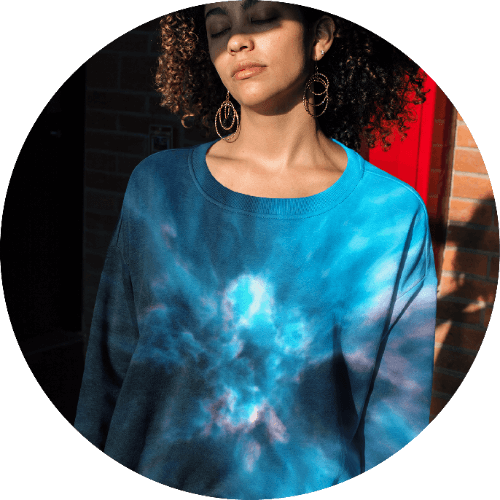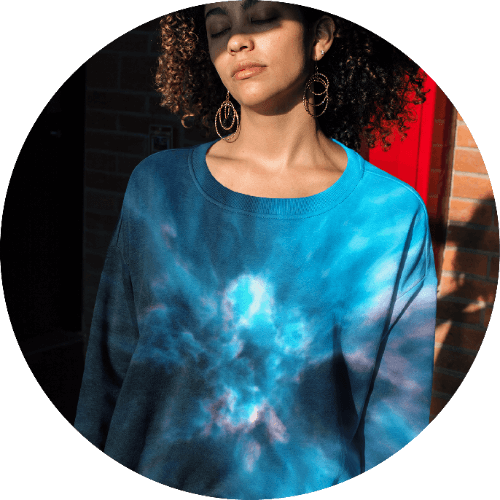 All-Over-Print Sweatshirts
Are you bored of selling plain monotone sweatshirts? We have some great news! With our all-over-print sweatshirts, you can now treat your garments like a canvas and go crazy with colors, patterns, and designs. Make your own sweatshirt and add a splash of comfort, mixed with design to your online store.
Design your own custom all-over-print sweatshirts now.
Give your tees a design make-over that will take them to the next level. All-over print allows you to get super creative. From animal prints to the cosmos, your design inspiration has no boundaries. 
Design your own all-over-print t-shirts.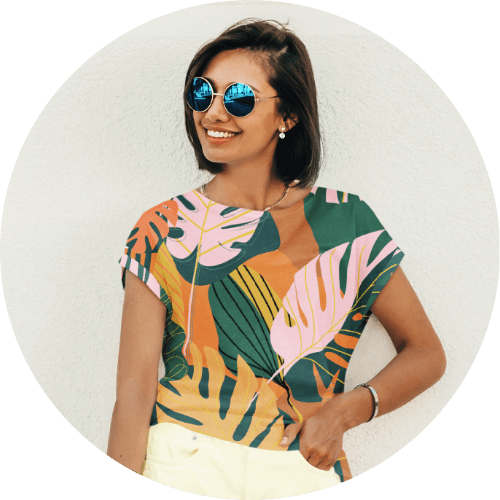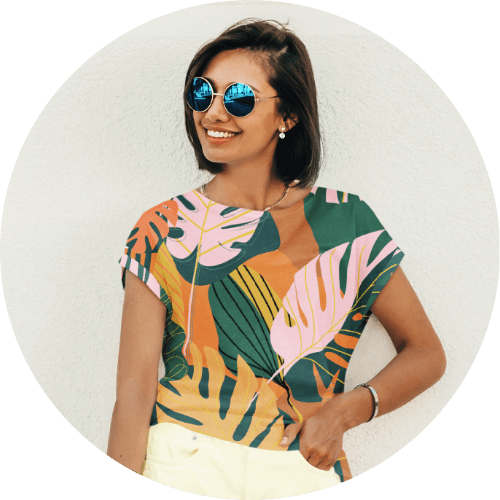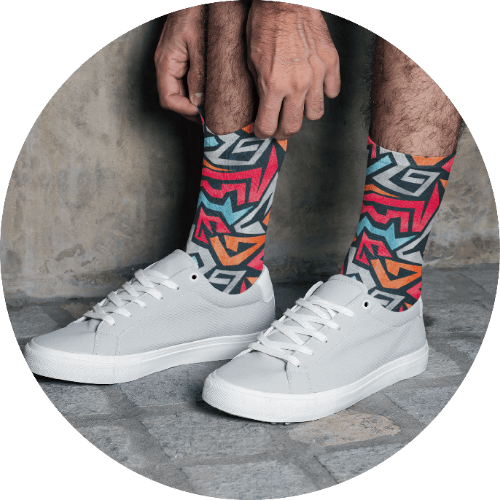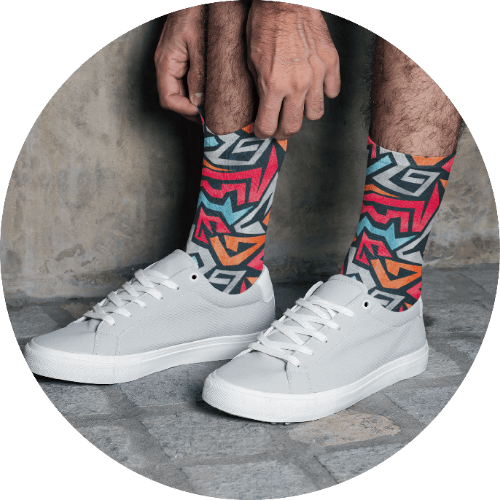 Who wants boring socks? Bring some life to your customers' sock drawers with fun, colorful designs that they will be only too happy to show-off. 
All-over-print socks are an important fashion accessory, so make sure your customers are repping your designs.
Create Your All-Over-Print Hoodies
All-Over-Print Bomber Jacket
The bomber is back! Get inspired with these awesome retro custom jackets. Create a throwback to the '90s or bring the all-over-print bomber jacket into the '20s with some fresh, cool designs that your customers will wear with pride.
The bomber is back! Get inspired with these awesome retro custom jackets. Create a throwback to the 90's or bring the all-over-print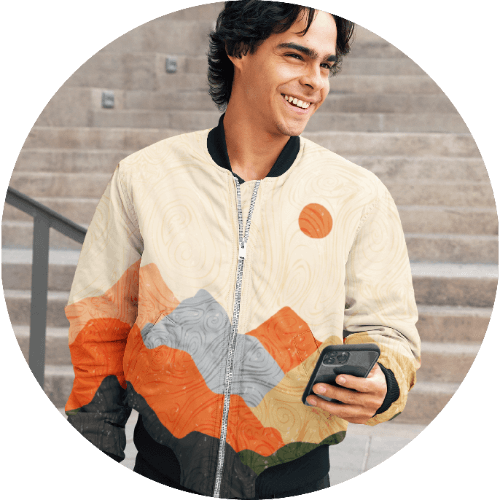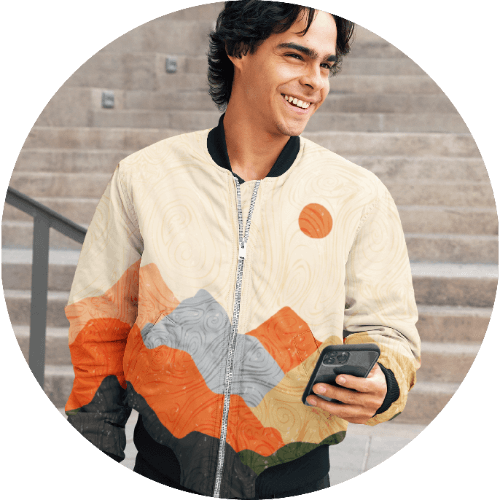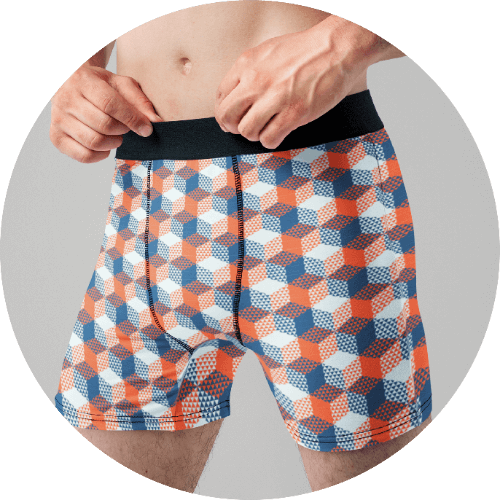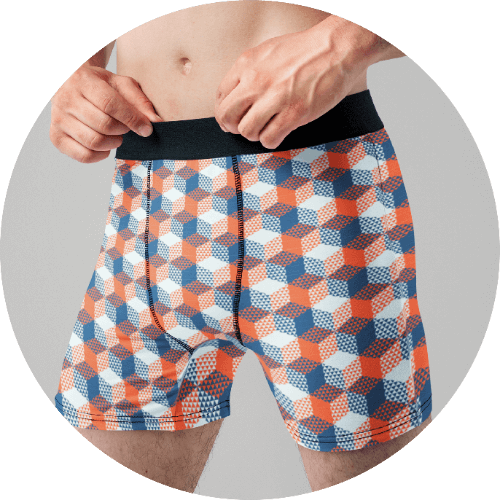 Create custom all-over-print underwear for your store that will grab attention. Be fun, be cheeky and be brave with your designs. After all, not everyone gets to see your underwear. If they do, make sure that it makes a statement. 
Gone are the days of conforming, let your designs inspire and create all-over-print underwear freedom.
The active leisure-wear industry is booming and now is the perfect time to create your all-over-print leggings. 
Help your customers stand out in the gym, at yoga classes or shopping for groceries with your custom all-over-print leggings.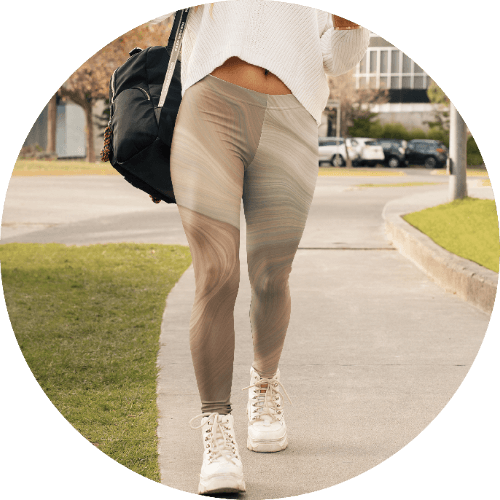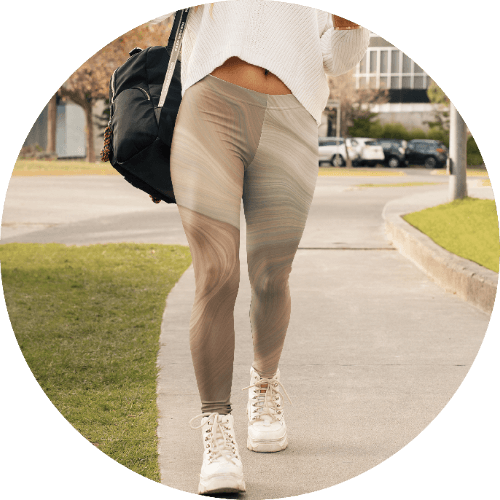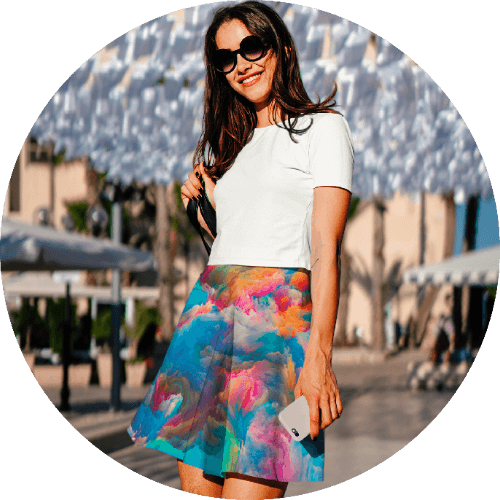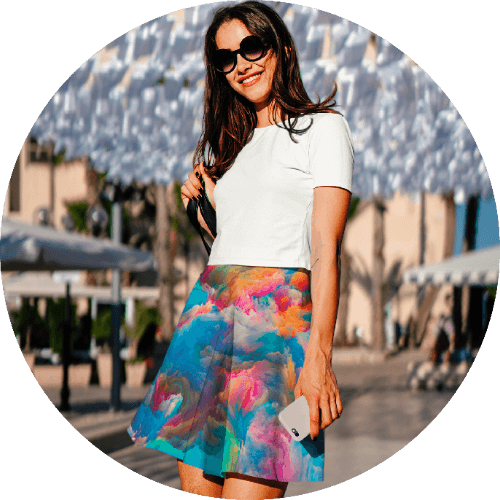 All-Over-Print Skirts & Dresses
Skirts are a girl's swiss army knife, doubling up for formal and informal occasions. Now you can create custom all-over-print designs that will take your skirt game to a whole new level. 
Let your all-over-print skirts and dresses inspire and create design freedom.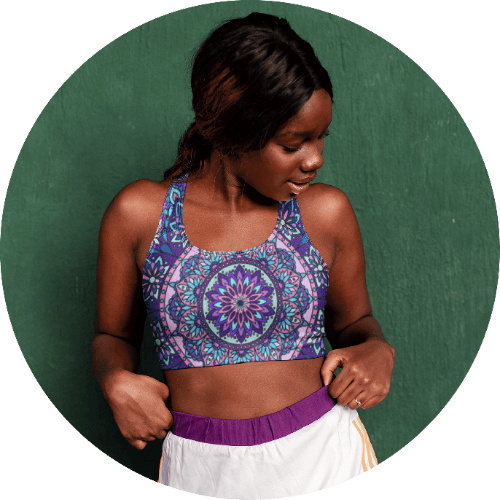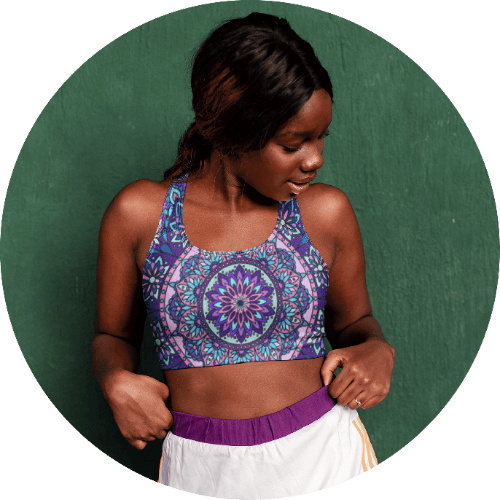 All-Over-Print Sportswear
Make your customers get seen from the pitch with all-over-print sportswear.
With custom all-over-print sports bras, baseball jerseys and joggers, you can support your sports enthusiast customers, whether they're on the field or cheering from the sidelines.
Make your customers feel cool and confident as they enjoy the water in your distinctive swimwear designs.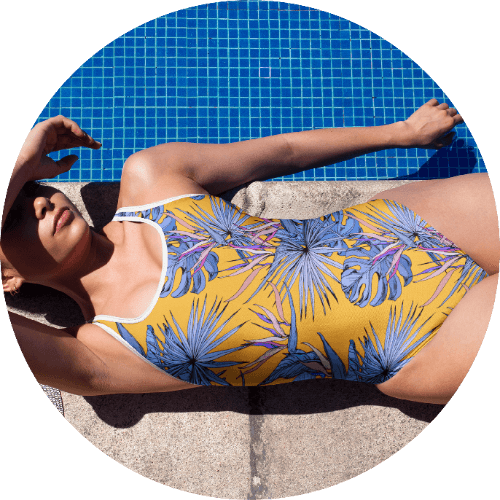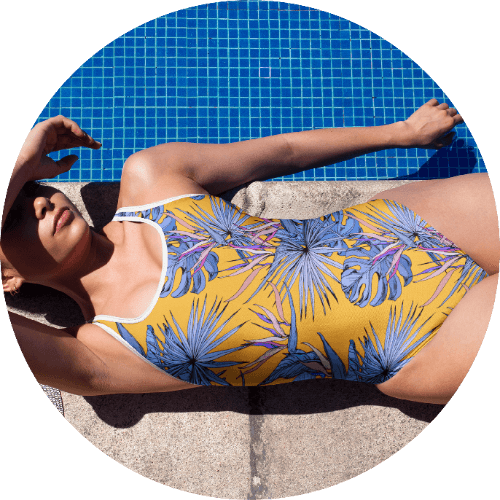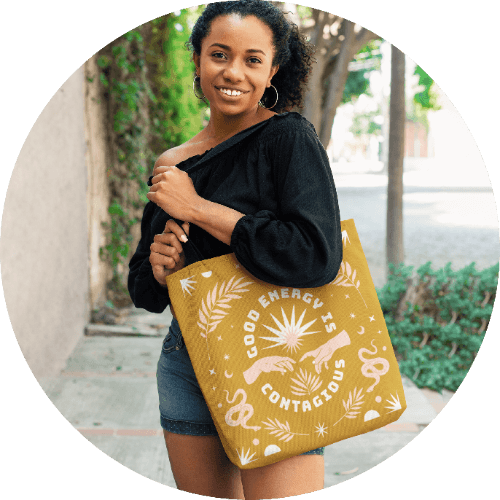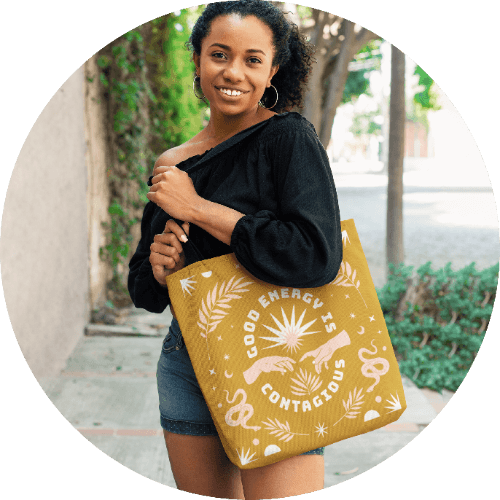 Now you can create something special, with all-over-print tote bags, backpacks and duffle bags. Send the kids to school with a smile on their faces and bring some color into the office world. 
Start designing your custom all-over-print bags.
Create Your All-Over-Print Products!
When you're creating an all-over-print product, the process is a little more involved than a standard print-on-demand garment. 
1. First of all, you need to take into account the garment bleed areas. This is effectively part of the garment that acts as the 'run-off' area for the print. Make sure that you don't have any important elements of the design in the bleed area.  
2. You need to understand how to upload your design to each part of the garment, for example, the sleeves, front and back. This is important for designs that need to stay symmetrical. If your all-over-print product can be random, this step is not so important.  
3. Once you have added your designs to all the elements of the garment, you can view the final product in the mockup generator. If you need to make any edits, simply go back one step and make the necessary changes. 
For more information or to download our all-over-print product template file click here.
The Best Online Marketplaces To Sell Your All-Over-Print Hoodies
Printify is passionate about helping you create a successful online store. To make selling your products easier, we have several popular e-commerce integrations available. With Printify, you can sell your products through…
Create Your All-Over-Print Products!